Reliable Service

Convenient Appointment times

Family Owned & Operated

Fair & Honest Pricing

Exceptional Customer Service

Licensed and Insured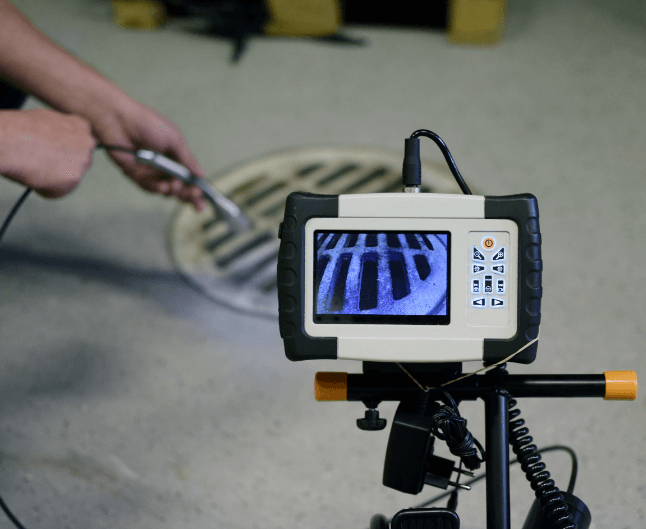 When it comes to maintaining the health and functionality of your drains, it's crucial to have a reliable and accurate inspection system in place. At Hames Reid, we offer state-of-the-art CCTV Drain Inspection Services that allow us to identify and diagnose any issues within your drainage system quickly and efficiently.
We Can Help With All Your Plumbing Needs.

24HR Emergency Plumbers In Melbourne
100% SATISFACTION

EXPERIENCED TEAM

LOCALLY OWNED & OPERATED Experience Unmatched Expertise with Our CCTV Drain Inspection Services
Our CCTV Drain Inspection Services utilize cutting-edge technology to provide you with a comprehensive visual assessment of your drains. Our team of highly trained and experienced professionals operates advanced CCTV cameras specifically designed for drain inspections. These cameras are equipped with high-resolution lenses and flexible cables, allowing us to navigate through the complex network of your drainage system with ease.
Cutting-Edge CCTV Drain Inspections: A Clear View into Your Drainage System
With our cutting-edge CCTV cameras, we provide crystal-clear footage of the inside of your drains. This enables us to pinpoint any problems with utmost precision. By visually inspecting your drains, we can gather crucial information about the condition and integrity of your drainage system, helping us make accurate assessments and informed recommendations.
Stay One Step Ahead with Proactive CCTV Drain Inspections
Regular CCTV drain inspections are an essential part of preventive maintenance. By detecting and resolving minor issues before they escalate into major problems, you can avoid costly repairs and disruptions to your daily life or business operations. Our CCTV inspections help you stay proactive in maintaining the health and longevity of your drainage system.
Accurate Assessments, Trusted Solutions for Your Drain Services
After completing the CCTV drain inspection, we provide you with a detailed report containing the footage, images, and a comprehensive analysis of your drainage system's condition. This report serves as a valuable reference, allowing you to make informed decisions regarding any necessary repairs or maintenance. Our team of professionals is highly skilled in handling complex drainage systems and delivering accurate assessments. We prioritize customer satisfaction and strive to exceed your expectations with every project we undertake.
Experience the peace of mind that comes with knowing your drains are in expert hands. Contact us today to schedule a CCTV drain inspection and benefit from our unmatched expertise in ensuring the health and functionality of your drainage system.
Find Our Plumber Services In Kew And Nearby Areas
Get Inspired With Hamesreid Master Plumbers
@hamesreid_plumbing